Troubleshooting Bitlocker Lockouts
Published Date:
Description
This article will walk you through the process of addressing a Bitlocker lockout on your system.
---
Solution
Remove All Bootable Devices and Restart
If you have received the screen below after booting your computer, follow the Solution steps provided.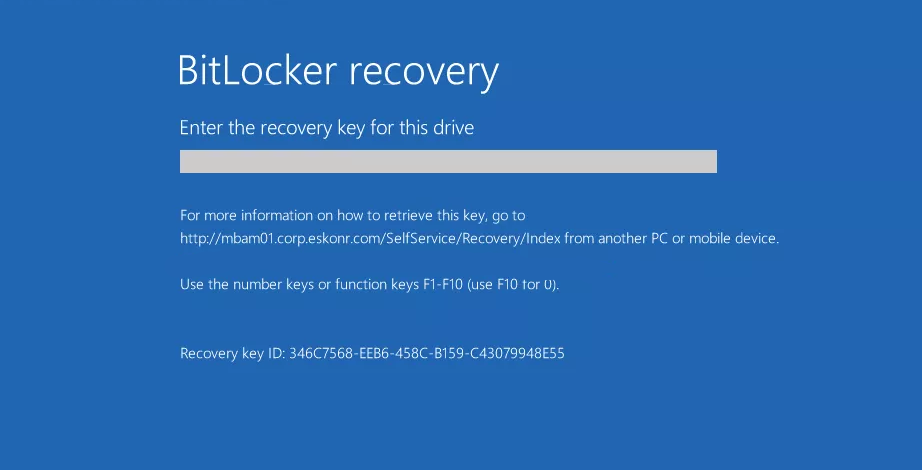 Remove all USB thumb drives and devices that may be plugged into the computer.

Remove the power cable and hold down the power button for approximately 20 seconds.

If you're using a laptop with a removable battery, remove that first.

Connect the power cable and power on the system.
After restarting your system if you are still prompted for a Bitlocker recovery key, follow the Contact Support instructions.
---
Related Articles
Contact Support
If you could not resolve your issue using the provided solution, please contact the Service Desk.